As the saying goes, it takes two to tango—and you'd certainly want to eat TWO-ron! Why? Because it's that addicting—one just simply isn't enough! As a snack, turon has the right amount of sugar mixed with a healthy twist, making it the best of both worlds!
But what makes this dish so popular that it's worth all the talk? Well, just as Adobo and Lechon tend to make the list of favorite Filipino cuisines, turon is one of our most beloved crunchy and sweet local snacks.
Turon, in English, translates to banana spring roll. It has an unforgettable blend of salty and sweet, making it an all-time childhood and go-to dessert. It's also a guilty pleasure that's easily accessible in the jolly jeeps on the busy streets of Makati.
So what is turon?
The recipe is fairly simple: sliced banana, bundled up in a spring roll wrapper before it gets deep-fried for that extra crispy texture that every Filipino seems to crave for.
Some people might also include strips of langka or jackfruit. This might not be everyone's cup of tea. Nevertheless, it's still a good option to add—especially for those who'd want to savor the true texture of turon.
But what else is there to love about turon? For one, there's no ideal time to get yourself one—it's an all-season snack! Unlike other desserts that peak during the summer (halo-halo and sorbetes come to mind), most of the country's growing population yearn for turon all year long. It's not just familiar comfort food, it's a cultural experience both for locals and tourists to enjoy.
As a benefit, bananas are high in antioxidants and potassium which are good for the skin—not to mention good for the health. This is a good reason as any to indulge in this treasured sweet.
Turon with a twist
These days, this dish has taken different twists and turns while also still staying true to its original form. Some have included unique local flavors like ube into the mix, or even leche flan. During summer, some restaurants even give it a mini-makeover, topping it with an ice cream scoop. Imagine the combination of cold and hot in one. It's like your iced coffee—but healthier!
Where to order turon for delivery in the Philippines?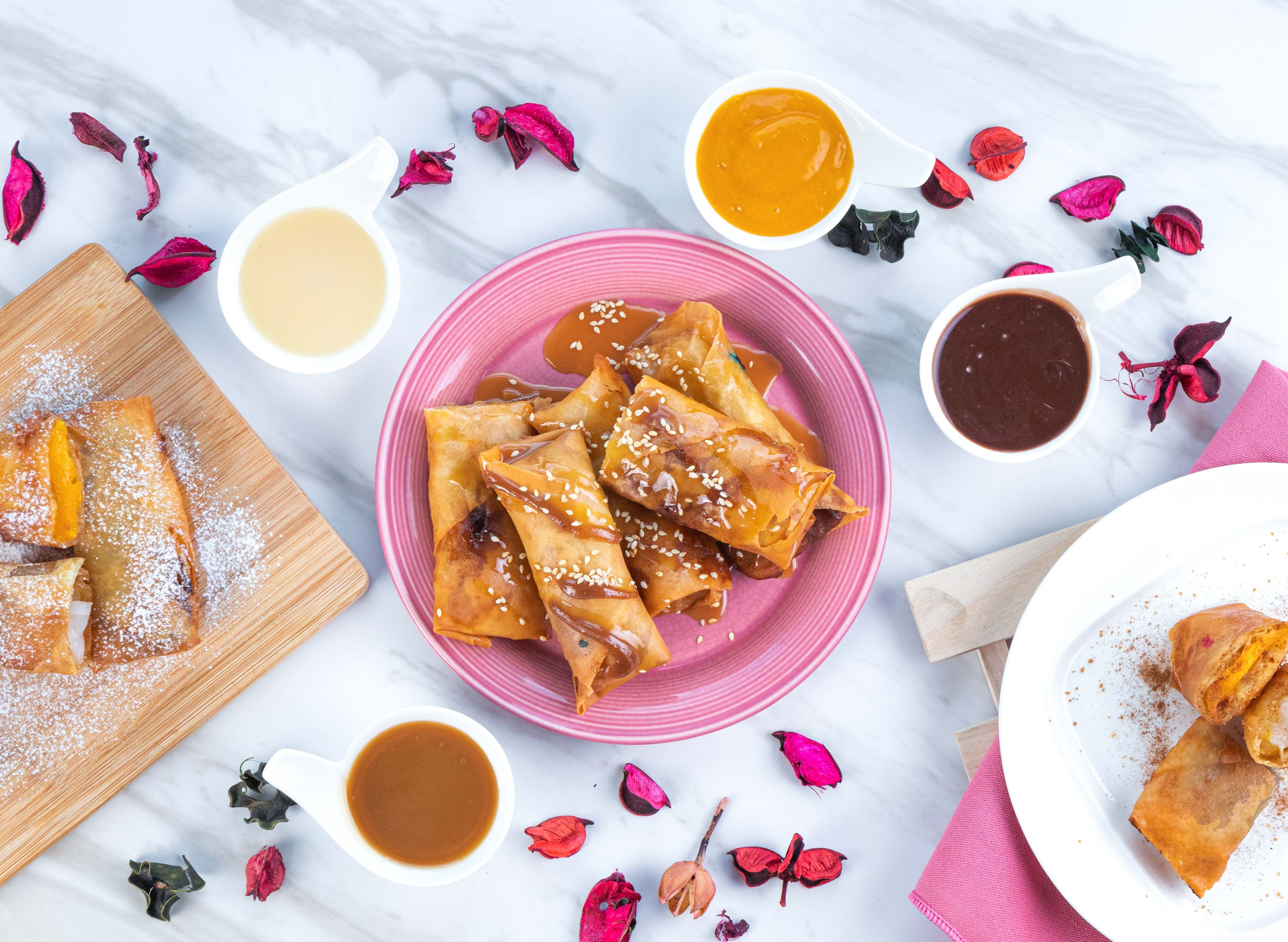 Want to satisfy your craving for turon? Tita's Turon is one of the best shops to match both your wallet and appetite. Sit back, relax, and order! We've got you covered.
Looking for other ways to satisfy your sweet tooth? Check out this list for options!
---
Ri Ranjo | Contributing Editor
Ri is an online content creator whose works have been featured on Clozette, Elska Magazine, Blued Studio, and similar publications. He runs a personal page, a YouTube account, and an Instagram profile while traveling and working out in hopes of skyrocketing his digital career.